ELIZABETH CADY STANTON


(1815 - 1902)

Influenced by her father's law office, Stanton became a brilliant woman's rights leader. Stanton's convictions were so strong that even during her marriage she omitted word "obey" from the ceremony.
Stanton, along with Lucretia Mott, Mary McClintock, Jane Hunt and Martha Wright called the first woman's rights convention in Seneca Falls, New York in1848. She coauthored the "Declaration of Sentiments" declaring that "men and women are created equal." Stanton grew to be a popular speaker and forceful writer. She drafted numerous resolutions, wrote speeches, and edited The Revolution. One of Stanton's most famous works was "The Woman's Bible," which disputed the Bible's derogatory treatment of women,
Stanton was the president of National Woman Suffrage Association for 21 years. In 1866, Stanton ran for Congress. After her defeat, she agitated for constitutional amendment.
On her 80th birthday, more than 6,000 showed at the Metropolitan Opera House to honor her. She became deemed "The Grand Old Woman of America."

LUCY STONE


(1818 - 1893)


Stone was the first woman from Massachusetts to earn a college degree. She was well known for keeping her own name after marriage in protest of the restrictive marriage laws.
This founder of the American Woman Suffrage Association (1869), spoke for abolition and women's rights, organizing her own lectures. She led in organizing the first national woman's rights convention at Worcester, Massachusetts in 1850. She converted both Susan B. Anthony and Julia Ward Howe to the suffrage movement, pressing for both Black and woman suffrage. She went as far as refusing to pay taxes in protest to her lack of representation.
Stone is also known for her work as publisher and editor of the influential weekly, "The Woman's Journal."

ERNESTINE LOUISE SIISMONDI POTOWSKI


(1810 - 1892)

Potowski founded the Association of All Classes of All Nations with Robert Owen in 1835. She supported the married women's property bill of 1840. During the 1850 national convention, she called for "political, legal, and social equality with man."

ROSE SCHNEIDERMAN


(1882 - 1972)

Rose was a labor organizer and fiery speaker for the Women's Trade Union League and International Ladies Garment Workers Union. She organized the National American Woman Suffrage Association in 1913. She was active in NY campaigns from 1915-17. In 1920 she ran for Senate as a Labor candidate.

MARY ELIZA CHURCH TERRELL


(1863 - 1954)

This former slave known as Mollie, was the daughter of the first Black millionaire in the South.
She worked as a Washington DC community leader, a social reformer, and a lecturer. She was the head of the National Association of Colored Women, and amongst those who picketed the White House with the National Woman's Party.
Well educated, Terrell spoke French, German and Italian.

IDA BELL WELLS-BARNETT


(1862 - 1931)

Wells-Barnett was known for refusing to give up her seat for the colored section and sueing the railroad during the 1880's. She led national campaign against lynching, and her Memphis newspaper office was mobbed and destroyed 1892. She protested the exclusion of Blacks from World's Columbian Exposition in 1894. She also founded Alpha Suffrage Club of Chicago and marched in the 1913 Washington DC and the 1916 Chicago suffrage parades. She worked as a Chicago probation officer from 1913-1916.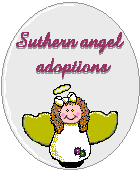 This Page Last Updated: January 29, 1999