SARAH J. SMITH THOMPSON GARNET


(1831 - 1911)

Garnet became the first Black principal in NYC in 1863.
She was the superintendent of suffrage for National Association of Colored Woman, and founded the Equal Suffrage Club for Black women in Brooklyn.

FRANCIS ELLEN WATKINS HARPER


(1825 - 1911)

Harper was both a poet and well-known Black author. She spoke for abolition and women's rights. She worked aiding fugitive slaves. She lectured for the Maine Anti-Slavery Society, touring the eastern states during the 1850s.
After the Civil War, Harper lectured throughout the South on temperance, Black morality, and against white racial violence.

JULIA WARD HOWE


(1819 - 1910)

Howe is best known as the author of "The Battle Hymn of the Republic," (1861) and for her 20 years of editing for "The Woman's Journal."
She, working with Lucy Stone, was a founder and leader of the American Woman Suffrage Association. She was a popular lecturer, poet and playwright. She was a leader in the woman's club movement, founding women's clubs whereever she went.
Howe was the first woman elected to the American Academy of Arts and Letters.

Belva Ann Bennett McNall Lockwood

(1830 - 1917)

McNall earned her law degree from National University in 1873. She successfully lobbied Congress to allow women lawyers to practice before US Supreme Court. She founded Washington DC's first suffrage group in1867. She circulated petitions, drew up bills, addressed Congressional committees, and even ran for President in 1884 and 1888, on National Equal Rights Party ticket. She is noted for singlehandedly moving the US Congress to open the highest court to women lawyers.

Lucretia Coffin Mott
Mott was a Quaker minister, leading women's rights pioneer, and a leading Philadelphia abolitionist. She was often referred to as a "spitfire" because of her "tart" tongue. Mott is known for her boycot of products derived from slave labor.

Anna Howard Shaw
Shaw was the first ordained Methodist woman minister (1880). She graduated from Boston University medical school in 1886.
Shaw was a compelling speaker, speaking in every state in the union for the Women's Christian Temperance Union, which she organized.
She became the president of the National American Woman Suffrage Association, a seat in which she remained from 1904-1915. Shaw also chaired the Woman's Committee of the US Council of National Defense during WWI.
her death, as her life, found her working for the causes she felt so strongly for. She died at teh age of 73, speaking out for the League of Nations.
These children are missing

Please click on to any name to learn more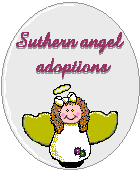 This page last updated: January 29, 1999