Free Thinking American Women of the 19th Century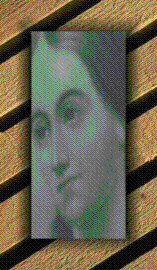 Margaret Fuller
1810-1850

Margaret Fuller was the first female foreign correspondent and the first book review editor in the U.S.A.. In 1839, she started holding so-called "conversations" in her home on various topics, which drew renowned women and men from all over Boston. This was accomplished during an era when women were banned from speaking in public for pay.

From 1840 to 1842, Fuller served as the editor of a quarterly literary publication, The Dial. This publication had been co-founded by herself, the poet and essayist Ralph Waldo Emerson, and the critic and reformer, George Ripley. In 1843, The Dial published her essay "The Great Lawsuit: Man versus Men, Woman versus Women." This was Fuller's call for women's equality.

Her first book, "Summer on the Lakes," was published in 1844. This accomplishment silicted an invitation by Horace Greeley, publisher of the New York Tribune, to join his staff as a book review editor.

Her book, "Woman in the Nineteenth Century," published 1845, became a classic of feminist thought. It is also credited for bringing about the Seneca Falls Women's Convention, three years later.

Sarah(1792-1873)


and
Angelina Grimke (1805-1879)

Having grown up the daughters of a prominent South Carolina slave-owner, these converts to Quakerism Became increasingly disturbed by the slavery issue. Having endured all they could, the sisters moved North.
Here they became active in the abolition movement. Becoming openly public in their attempts to inform their neighbors and friends, they were the first women to speak to "mixed" audiences of women and men. The Grimke sisters, undaunted in their activities, were drawn into the movement for women's rights. Linking the causes, they rallied for the abolition of slavery and the rights of women together.
Angelina took her cause a step further when, during her 1838 marriage ceremony to abolitionist, Theodore Weld, refused to promise "to obey". Weld, in respect for his new bride's cause, renounced his legal rights, as husband, to own and manage his new wife's property.
Harriet Tubman (1820-1913)

Harriet Tubman was originally known as the slave, Araminta Greene. After escaping from slavery, she chose to adopt her mother's first name. After her flight into freedom, Tubman became a crucial part of the Underground Railroad; maing nineteen successful trips to free those still enslaved. Her efforts helped to free an approximate 300 people escape into the freedom Canada offered. She became known as "Moses" for having led so many of her people to freedom.
her activities became viewed as a threat by Maryland plantation owners; so much so, that at one point in time, rewards for her capture totalled nearly $40,000.
Her assistence to her people continued even into the Civil War. During this time, Tubman worked as a Union spy and scout. When the War had finally closed with the victory of the North, Tubman continued to care for her people. She opened her home as the Harriet Tubman Home for Indigent Aged Negroes.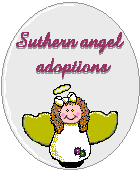 This page last updated: January 24, 1999