AMELIA BLOOMER


(1818 - 1894)

Editor of the early Seneca Falls women's rights paper: "The Lily."
Bloomer is noted for many contributions to the Women's Rights Campaign, but two stand out more than any. First; it was Bloomer who introduced Elizabeth Cady Stanton to Susan B. Anthony in 1850. Second, and more notable, Bloomer is known for her pioneer dress reform. She dared wear pantaloons which ascended below her shortened hemline (bloomers). This fad caught on quickly, and the name given the new fad was more in mockery than compliment.
She was a propagandist and lecturer. She spent a great deal of time on the lecture circuits of the Midwest, lecturing on both temperance and woman's rights. She also spent a great deal of time working with the suffrage movement, and on suffrage legislation in both Nebraska and Iowa.

MARY ANN SHADD CARY


(1823 - 1893)

Cary was avid with her work with Black refugees. She was forced to move to Canada after enactment of the Fugitive Slave Act of 1851. She edited a weekly anti-slavery newspaper: the "Provincial Freeman." She became well known for her speech given at the National Woman Suffrage Association convention 1878.
Cary also worked as a teacher in Washington D.C., and a grammar school principal. Her education never ceased. At the age of 60, Cary obtained her law degree from Howard University.

CARRIE LANE CHAPMAN CATT


(1859 - 1947)

Catt, founder of the League of Women Voters, was a field organizer with Susan B. Anthony. In 1890, she reorganized the National American Woman Suffrage Association, making it more political. Catt was a fund-raiser, planner, and administrator. She led New York campaigns, plus national and international organizations, imcluding laying the foundation work for world peace.

PAULINA KELLOGG WRIGHT DAVIS


(1813 - 1876)

Davis published one of the first woman's rights periodicals, "The Una," at own expense (1853-55) She was the main organizer of the first National Woman's Rights Convention in Worcester, MA (1850) She is also noted as the initiator of recruiting the first woman doctors.

ANNA ELIZABETH DICKINSON


(1842 - 1932)

Quaker-born, Dickinson's childhood, found her extremely poor. Yet, she climbed despite the adverse conditions, becoming first a copyist, then a teacher.
Dickinson was an influential woman orator and nationally prominent lyceum lecturer. During the late 1860's, she averaged 150 lectures a season. She championed both Black rights and the emancipation of women, although she remained aloof from the suffrage movement.
Her later life found her as an actress and playwright. In 1882, she played a female Hamlet.
Her life did not continue on the upswing, however. In 1891 she was committed to Danville Hospital for the Insane. After a brilliant struggle she gained her release, winning damages as well.

These children are missing

Please click on to any name to learn more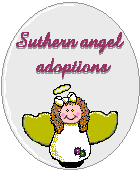 This page last updated: January 29, 1999